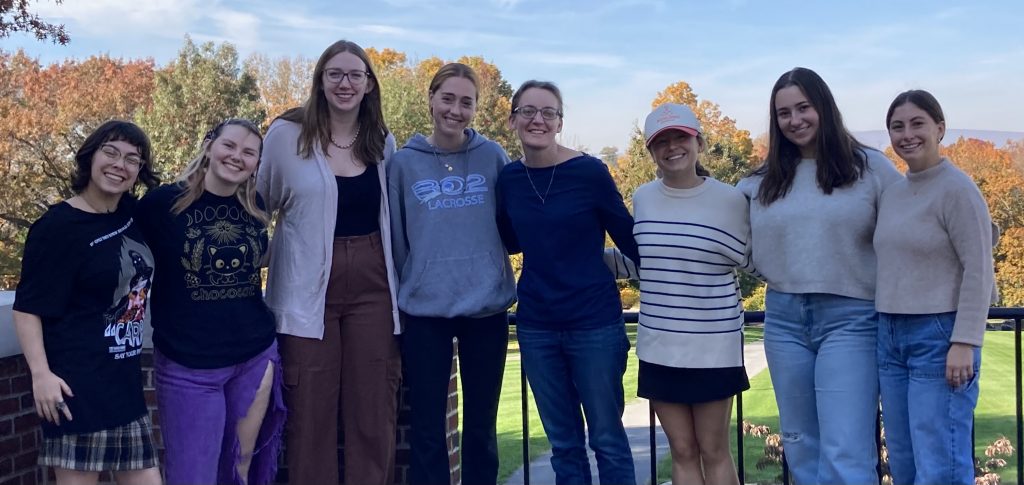 Current team members (Fall 2023):
Jess Abraham ('24); Emma Burns ('24); Caroline Crawford ('24); Morgan Joseph ('24); Zoe Kemp ('24); Hadley Morgan ('24); Abby Siconolfi ('24)
---
Heidi Lorimor directs the Linguistics Lab. She earned her PhD in Linguistics from the University of Illinois at Urbana-Champaign in 2007. She teaches several courses in the Linguistics Program, including Phonetics and Phonology, Bilingualism, Psycholinguistics, and Language and the Brain. She enjoys the research process and loves working with undergrads. If you're interested in joining the lab as a researcher, first take LING 230 (Psycholinguistics) to learn more about how to study language experimentally.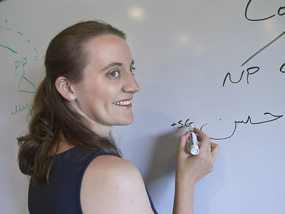 Linguistics Lab Alumni
Arielle Allentoff ('14)
AJ Collegio ('13)
Kate Donithen ('20)
Lara Friedman ('22)
Stephanie Gonthier ('15)
Morgan Joseph ('24)
Caroline Kunkel ('19)
Erin Liffiton ('20)
Alex Maclean ('13)
Sierra Magnotta ('18)
Mils Morales ('19)
Jimmy Pronchick ('23)
Jamie Risdal ('19)
Bella Roache ('23)
Zoë Sayre (Dec '16)
Jason Schoenberg ('13)
Emma Smith ('20)
Roz Smith ('12)
Lindsay Zajac ('14)
Rachel Zajac ('19)